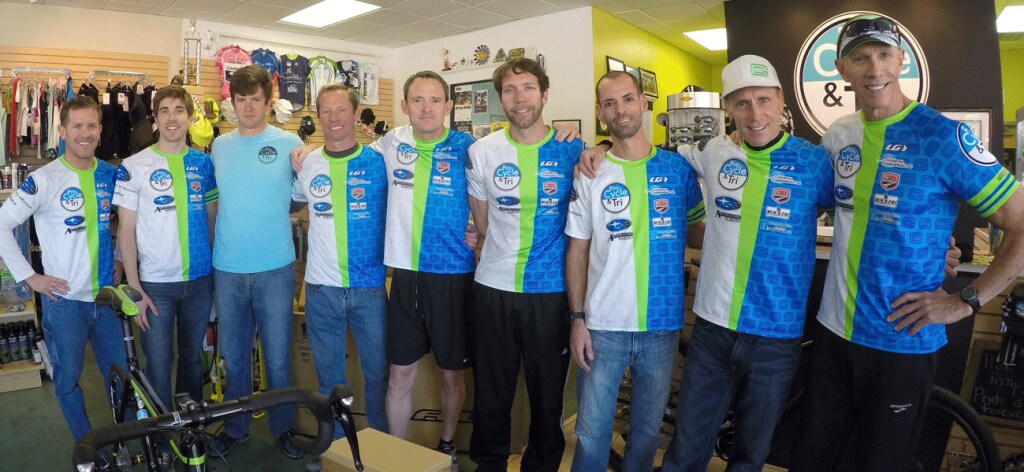 Anderson Subaru is excited to announce its continued partnership with the Gulf Coast Triathlon Team (GCTT) as well as our involvement in the new Gulf Coast Charity Bike & Tri Initiative (GCTI). The GCTI is aimed at increasing youth multi-sport participation, especially among the underprivileged. The partners of the initiative: GCTT, Anderson Subaru, Santa Rosa Island Triathlon (SRI TRI), and Pro Cycle & Tri (Fairhope, AL); have come together and raised $9,000 to provide equipment, training, and support to startup multi-sport programs in two local schools.
The Gulf Coast Tri Initiative is dedicated to the long term development of youth multi-sport participation throughout the community.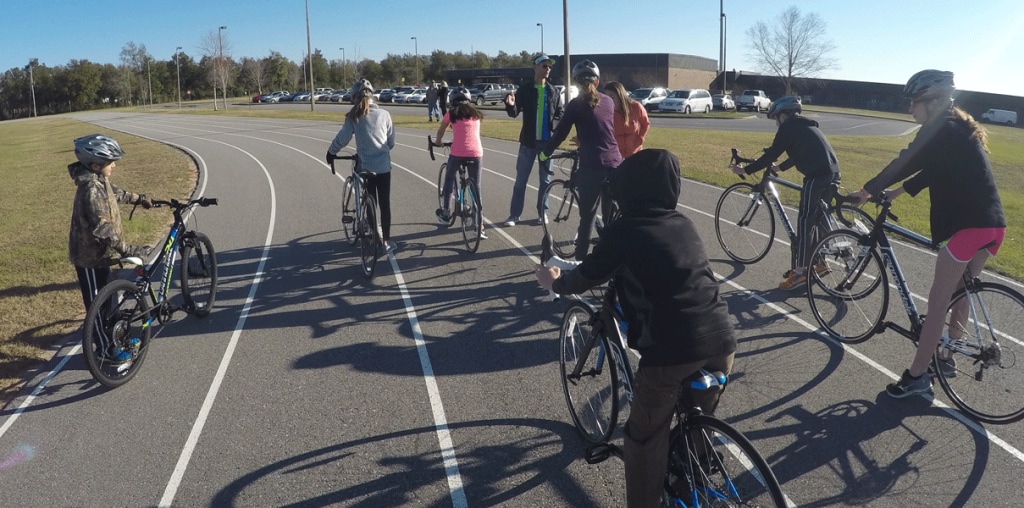 Friday, February 26th, the GCTI partners presented bicycles and helmets to Avalon Middle School in Milton and Oakcrest Elementary School in Pensacola. The bikes and helmets were happily welcomed by the school administration and the children of the multi-sport clubs at the schools, as the equipment will allow these athletes to train and participate in upcoming youth multi-sport events like the Maritime DeLuna Duathlon and the Sea Turtle Triathlon.
Not only does the initiative provide equipment and training, the GCTI provides race fees, volunteers to transport equipment to the races, and team jerseys to the participating athletes.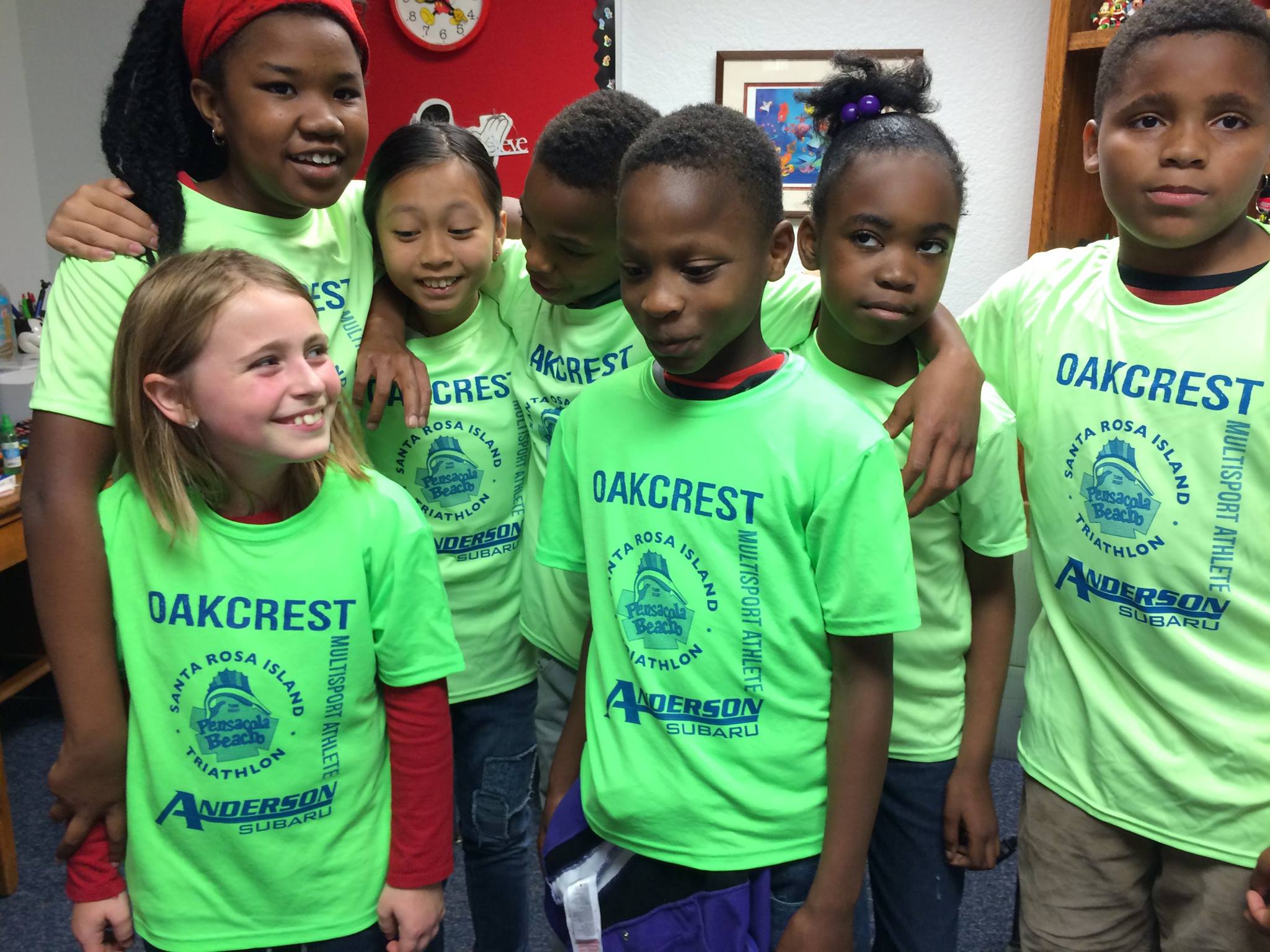 Oakcrest Elementary will be represented in this weekend's Duathalon at Pensacola's Community Maritime Park by 20 students from 3rd to 5th grade. Oakcrest's team sponsor, John Herber says, "Oakcrest credits support from school district staff, as well as companies in the community like Anderson Subaru and the Pensacola Runners Association, with our ability to grow this program each year so we can encourage our students to be active while developing their love for sports - a love we hope will stick with them into their adult lives."  
Aaron Runyon of the Avalon program adds, "We are very excited (as are the kids) that [The Gulf Coast Tri Initiative] will allow some of our students to also participate in multi-sport races. This would not be possible without the help of all involved." Aaron and his wife Jeannie began a running club at Avalon over 10 years ago that has grown to include more than 50 students.  
"We are absolutely thrilled to sponsor the Gulf Coast Triathlon Team (GCTT) - not only are they amazing athletes, they truly live their mission daily as positive, healthy influencers in our community! To be invited as a partner in this initiative is an honor," said Anderson Subaru Marketing Director Helen Moss. "The impact of this initiative is exciting. It is well aligned with Subaru's core values as well as our Subaru Love Promise, a pledge to continue making a positive impact in the world and our neighborhoods." 

Unlike other programs and giveaways, the Gulf Coast Tri Initiative is committed to establishing a long-term partnership with teachers and administrators of local schools in the hopes of developing thriving multi-sport participation programs, utilizing the bikes and helmets in training opportunities and education. By engaging enthusiastic and knowledgeable school leaders, the programs will have success well into the future. These leaders will serve as fundamental assets in the mentorship and education of young athletes as they empower their students to lead healthy and active lifestyles.
If you or someone you know would like to participate in this worthy initiative, it's not too late to be a part of it! Volunteers are needed for the Maritime de Luna Du Youth Duathlon, taking place Sunday, March 13th. To register as a volunteer for the Maritime Da Luna Duathlon, please visit:
http://volunteer.getmeregistered.com/events/open_opportunities.php?id=176