It is with great pleasure for the Orlando Zone to announce and congratulate our newest Subaru Master Technician, Mr. Daniel Meister from Anderson Subaru in Pensacola, Florida. Daniel has successfully completed all requirements and tests to earn Subaru's honor of Subaru Master Subaru Technician.
To earn this achievement Daniel had to:
- Complete all Subaru online and in-class training
- Complete and pass the six Subaru Certification exams
Achieving a Master Technician status takes time and dedication with only a few technicians reaching this milestone. Reaching this shows that a technician is committed to his craft and the product he services. He proves every day that he takes pride in providing his customers, and the retailer he works for, with the highest in the technical expertise he can deliver.
Presentation ceremonies were held on January 7th, 2015 with all dealership employees in attendance to congratulate Mr. Meister on his accomplishment. Mark Kempski, District 3 Parts and Service Manager presented Daniel with this Subaru Master Technician acknowledgment and appreciation awards on behalf of Subaru of America.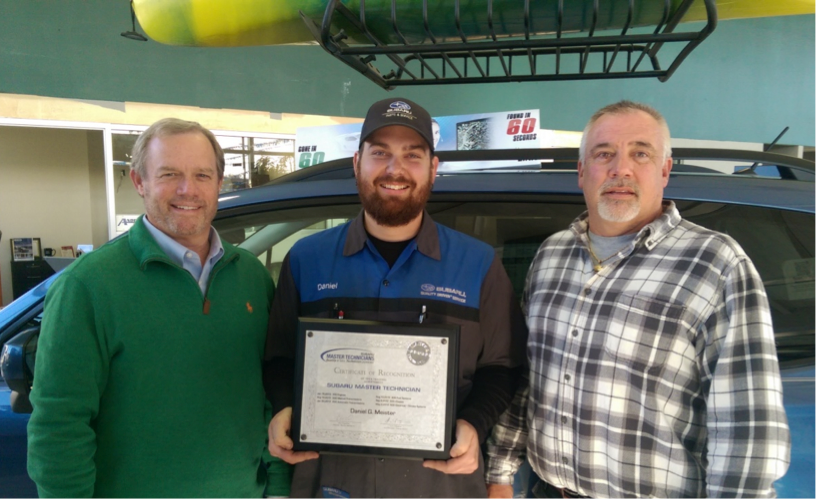 Pictured with Mr. Meister is Retailer Principal, Billy Anderson, and Service Manager, Mark Duncan who are both very proud of Daniel and commended him for his dedication, excellence and accomplishment in becoming among an elite group of Subaru Master Certified technicians.