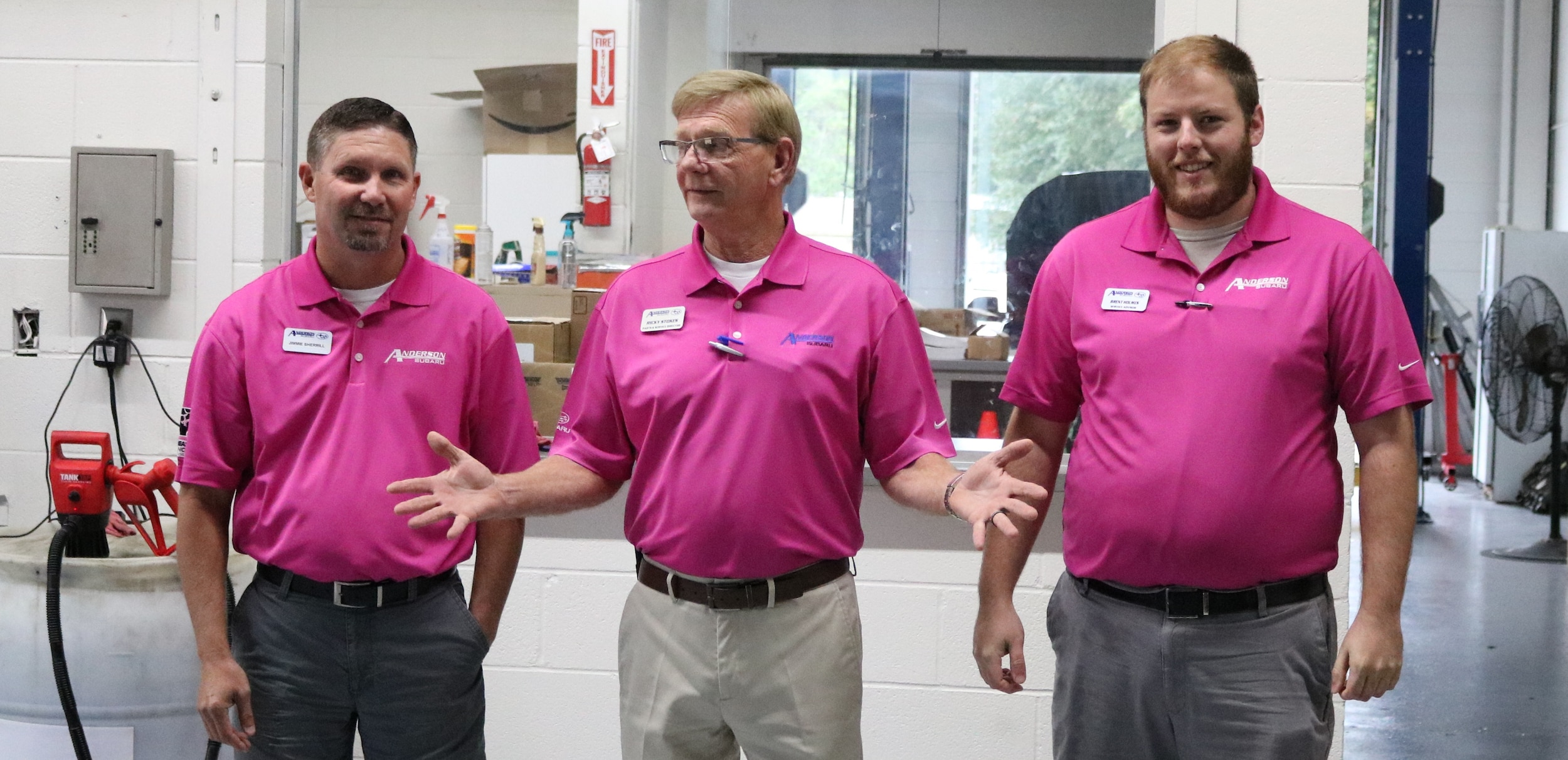 Looking for Stellar Candidates!
Always Accepting Applications
Looking for an opportunity to work with an amazing brand in the Pensacola area? Apply to Anderson Subaru today, we are always reviewing resumes for next superstar!

Apply for Position
Automotive Technician in Pensacola FL
Here we Grow again!
Our business has been up over 30% year over year the past 3 years and with this growth comes the need to build our team. With the continued growth we are looking to fill a new Automotive Technician position. Part of the advantage of working at Anderson Subaru is that we strive to equip our staff to excel through being properly trained for their position. Which is why 60% of our technicians are Master Techs and all our employees are highly efficient at doing their jobs. We take pride in training our employees in a way that helps instill confidence and gives them the courage to best serve our valued customers.
WHY CHOOSE US?
We are a family-owned dealership, that provides factory training for all mainline technician's, special tools cabinets, newly updated shop interiors, bright LED lighting, freshly painted walls/floor coating and modern equipment. Aside from the facilities we provide a fun, upbeat workplace where you're not just an employee, you are a member of our Work Family. If this seems like the workplace you'd be interested in, apply today!
EMAIL YOUR RESUME TODAY!
REQUIREMENTS
Import technician experience
Valid DL
Pre-Employment Drug and Background screening
Compensation DOE
Equal Opportunity Employer
Full benefits available
Aggressive Pay Plan
Job Type: Full-time
Apply for Position
 Anderson Subaru of Pensacola is always looking for superstar automotive talent. If you are an automotive professional with a wealth of knowledge and experience, we would love to meet you. Check back for updated job postings. 
If you don't see a position posted, feel free to mail your resume to our dealership or send us an email at 
jobs@andersonsubaru.com, ATTN: Anderson Subaru Jobs
.