We have some big news to share! Thanks to the generosity of our incredible customers, Anderson Subaru was able to present the Pensacola Breast Cancer Association with a donation totaling $7,439. Your contributions will help save lives right here on the Gulf Coast through early detection and treatment.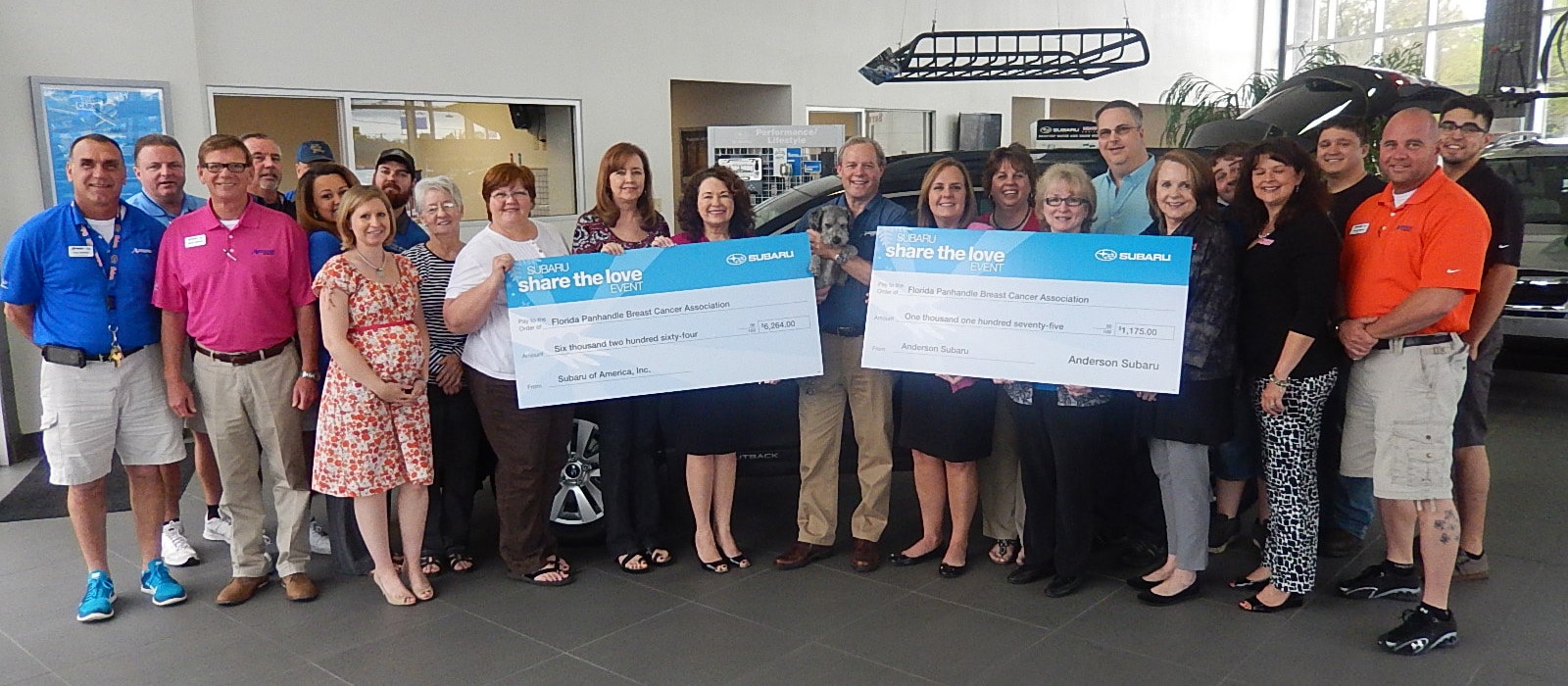 Did you know that breast cancer affects 1 in 8 women? The Pensacola Breast Cancer Association helps provide our community with access to life-saving testing and treatment for breast cancer. Anderson Subaru is proud to support this important cause!
About The Pensacola Breast Cancer Association
The Pensacola Breast Cancer Association is a 501(c)(3) non-profit organization established in 2003. The mission of the PBA is to raise money for education, screening and diagnosis of breast cancer in Escambia County. The Board of Directors is made up of all uncompensated volunteers. Since inception in 2003, the PBCA has raised and distributed approximately $170,000 to local healthcare organizations. Because all donations stay in the local community, the funds are used to benefit our sisters, neighbors and friends.
About Anderson Subaru
Located in Pensacola, Florida, Anderson Subaru has been recognized as the #1* Subaru dealership in the nation for customer sales satisfaction and one of the top Subaru dealers in the South. Anderson Subaru has a skilled, knowledgeable and engaged staff with decades of experience. Anderson Subaru's Parts and Service department is well-known and affectionately referred to as "the best Subaru Service around." Learn more about Anderson Subaru by coming in for a test drive or by visiting
www.AndersonSubaru.com
.
Media Contact
Helen Moss
Manager, Anderson Subaru Marketing
850-696-1240
helen@andersonsubaru.com