"Wendy Werner purchased an Outback from us about a year and a half ago. The week before Christmas, Wendy was forced off the road by another car and hit a tree head-on. (Look at the indention in the Outback!) The Outback then caught on fire and Wendy had to be pulled to safety. Luckily, she escaped with her life and only a few minor injuries. The Outback did its job to keep her safe and Wendy is so thankful to have put her trust in the Subaru brand. Now she has replace the (totaled) Outback, but has full confidence that her new Forester will continue to keep her safe on the road."
(Pictured: Wendy Werner & Wayne Barr)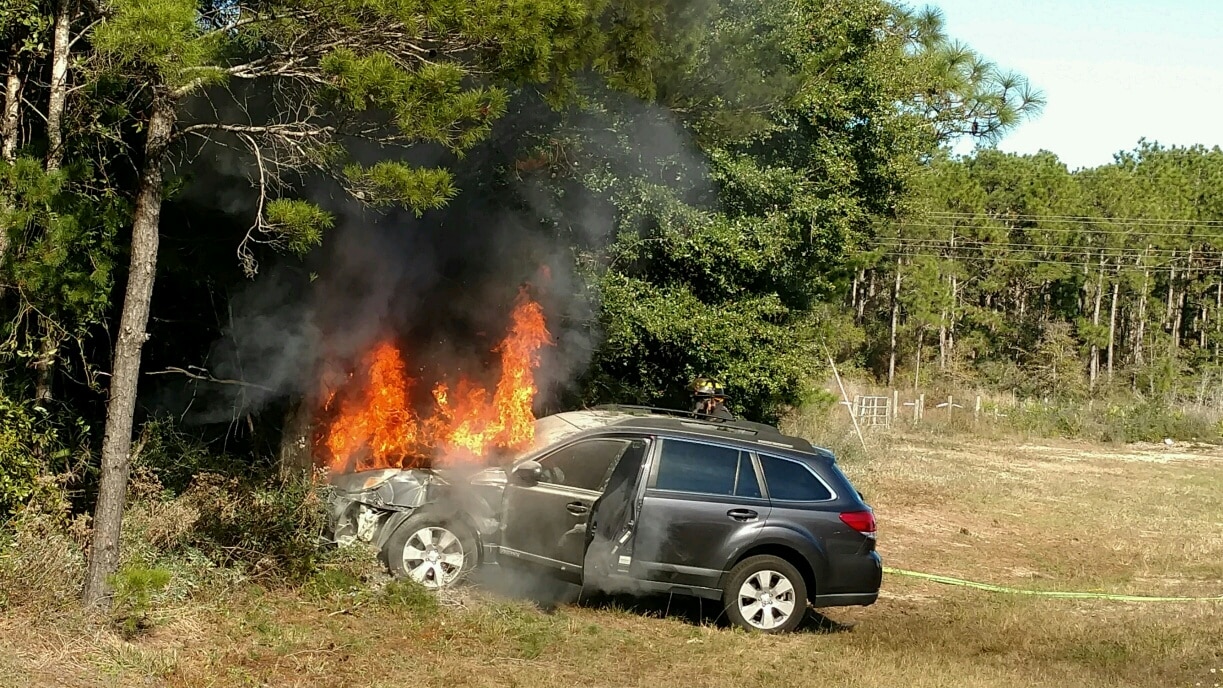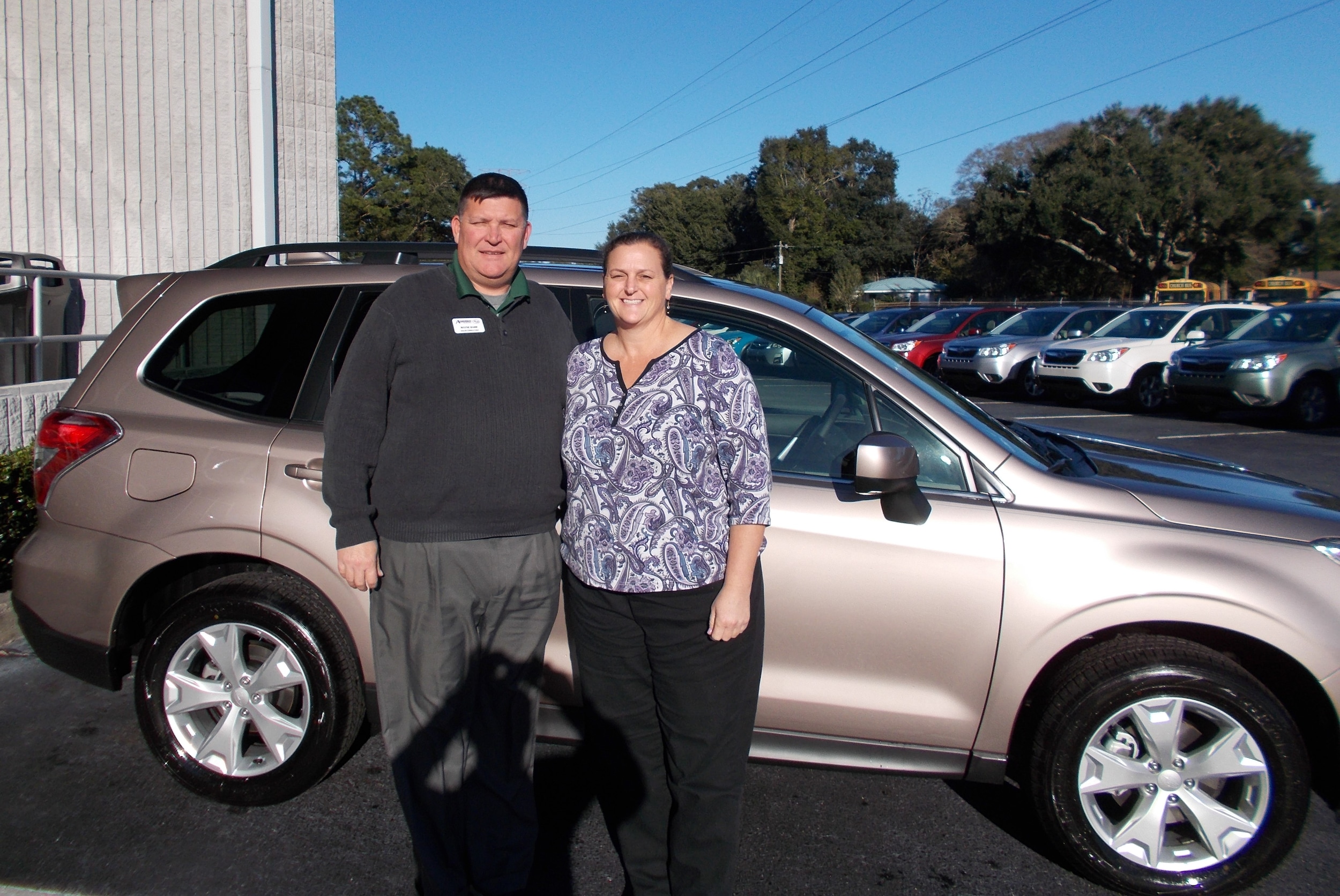 Safety is one of the most overlooked priorities to many vehicle buyers, yet it is the one thing that should never be forgotten.
Vehicle crashes kill 9+ people every day
, and
more than 1,060 people are injured
in reported crashes involving a distracted driver. (CDC article on distracted driving)
The Insurance Institute for Highway Safety, the IIHS, has been working on vehicle safety standards for decades. Every year they test the newest vehicles on the market to determine their recommendations for the safest vehicles. They call this list the IIHS Top Safety Picks (and TOP Safety Picks Plus).
The 2016 Subaru Outback, Legacy, Impreza, WRX, Crosstrek, Forester are six of only 48 vehicles that took home the IIHS Top Safety Pick+ award by earning the highest possible rating of "Good" in all five crashworthiness evaluations and, when equipped with the optional EyeSight, achieving a "Superior" rating for front crash prevention
.
Who and what is the IIHS?
"The Insurance Institute for Highway Safety (IIHS) is an independent, non-profit scientific and educational organization dedicated to reducing the losses - deaths, injuries and property damage - from crashes on the nation's roads." (IIHS website, About the Institutes)

How does the IIHS test for safety?
"IIHS tests evaluate two aspects of safety: crashworthiness - how well a vehicle protects its occupants in a crash - and crash avoidance and mitigation - technology that can prevent a crash or lessen its severity.

To determine crashworthiness, IIHS rates vehicles good, acceptable, marginal or poor, based on performance in five tests: moderate overlap front, small overlap front, side, roof strength and head restraints. In the area of crash avoidance and mitigation, IIHS assigns vehicles with available front crash prevention systems ratings of basic, advanced or superior, based on the type of system and performance in track tests." (IIHS website, IIHS safety awards)

What does the IIHS have to do with Subaru?
Nothing really. Subaru is just another type of car the IIHS tests. They test Subarus no different than other brands. Subaru has no interest in the IIHS, other than to continue to work on their safety technology year after year.
Did you know?
On the IIHS website you can watch videos of crash tests and view images of the vehicles that have been tested.
Also on the IIHS website you can search for vehicle safety results by make & model.